Product Highlights
---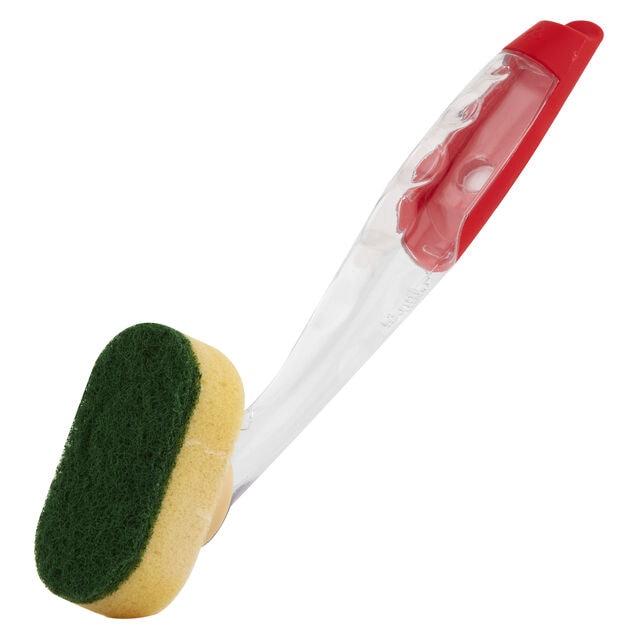 1. easy to switch
The scourer's rounded edges allow clean utensils and tall glassware and with ease. Switch your scouring head with the New twist™ clip on system for continued hygiene.
2. Keeps hands away from hot water!
The ergonomic handle is designed to fit in hand. Handi Dish helps prevent hands & fingernails from getting in contact with hot water...making dishwashing a breeze.
3. Heavy duty scouring head
Perfect for heavy duty, all purpose dish washing. Refills can be purchase separately, so no need to replace the refillable handle. Non-scratch refills now available.