Product Highlights
---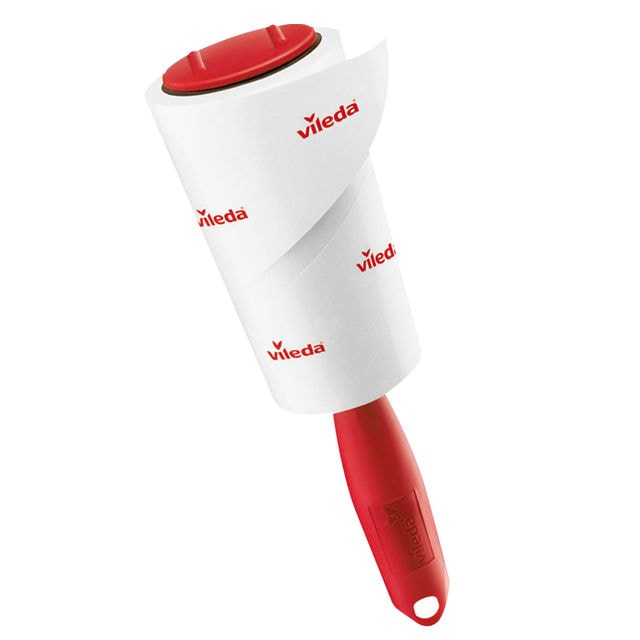 1. Convenient to Use
The wide, comfortable handle fits nicely in the hand and is standable, so great for storage as well.
2. High Quality
Gentle on fabric, tough on fluff. The adhesive roller effectively collects and retains dust, hair and small particles of debris. Great for furniture too in removing pet hair.
3. 58 disposable sheets
Easy-peel, removable sheets that are disposed of once used, so your lint roller always remains fresh and ready-to-use.