---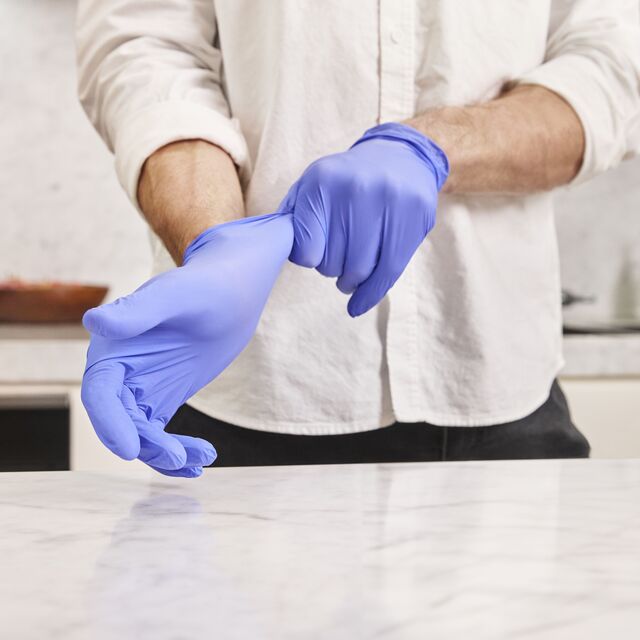 1. Fresh hands... with Handy Fresh
Vileda Ansell Handy Fresh are food safe, therefore suitable for handling and preparing all foods - garlic, onion, oily vegetables, fish, chicken...whilst keeping your hands fresh and protected!
2. Latex-free & powder-free
Ideal for those with allergies to natural rubber latex, suitable for sensitive hands. Plus, no need to wash hands after use!
3. Cleaning chores...done safely
Made of nitrile, these Handy Fresh gloves are particularly strong, puncture resistant and protect your hands against common household chemicals... Perfect for completing common household chores!