Product Highlights
---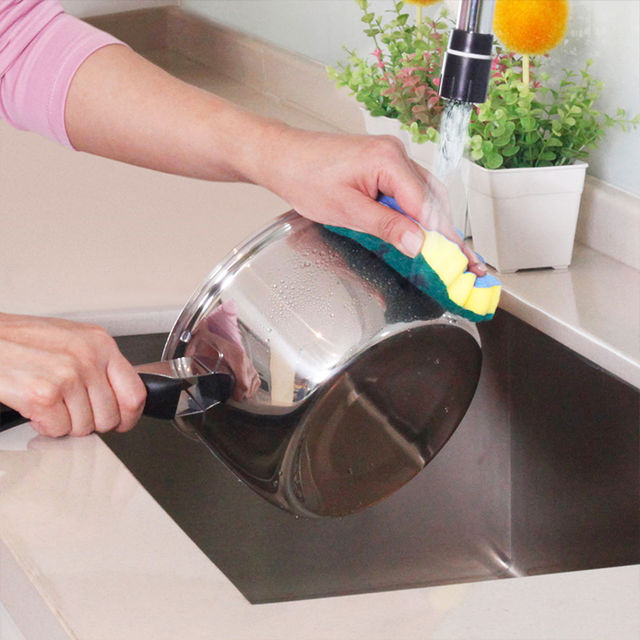 1. 3 different features in 1 Scourer
This innovative abrasive sponge contains 3 functions in a single product:
1. The green scourer fibre cleans and removes the most stubborn dirt,
2. The yellow sponge absorbs spills,
3. The blue microfibre side degreases the greasiest dirt and removes streaks.
2. Convenient to hold
Its particular shape offers an optimal grip.
3. High Quality
Long lasting due to the use of high-quality materials, as well as a special method of gluing the abrasive and foam rubber, the abrasive does not crumble or flake off the sponge.